Capacity Scheduling
Long time no see! Be in one of the following places to hang out with us for a strong cup of coffee, two bottles of beer or an ad-hoc TRI-TRI-TRIOBELISK tournament. (Disclaimer: Spirits will make the trip to Brazil without parental chaperonage.)
July 18 – August 21 2011 Spirits for iPad will be exhibited at FILE Festival that will take place at the SESI Art Gallery, São Paulo, Brazil.
August 5 - 7 2011 Andreas will attend No More Sweden which this year is happening in his adopted home in Stockholm, Sweden.
August 15 2011 Mattias and Marek will give a presentation at GDC Europe about how visual art influences perception of game mechanics, and how visual design and game design can interact.
September 16 - 18 2011 Mattias and Marek will speak about the importance of having a strong connection between visual art, code and game mechanics at the Resonate New Media Festival in Belgrade. (Backed up by Andreas as best boy electric.)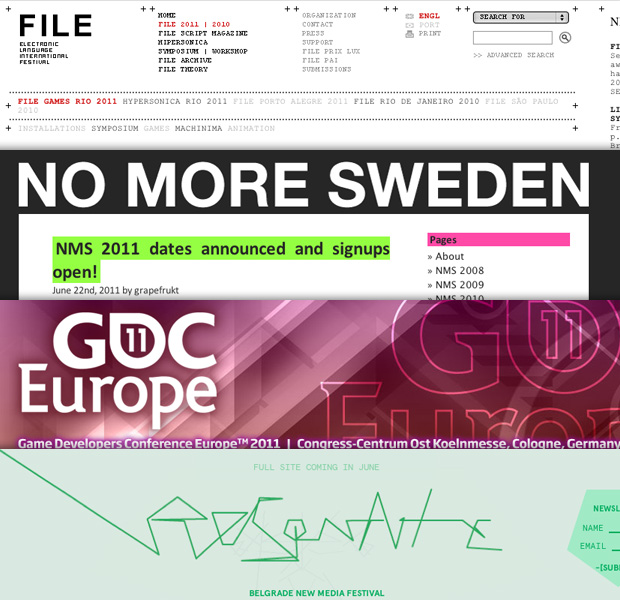 Do you have a question or comment? Get in touch on Twitter.