A GDC Summary With a Lot of Links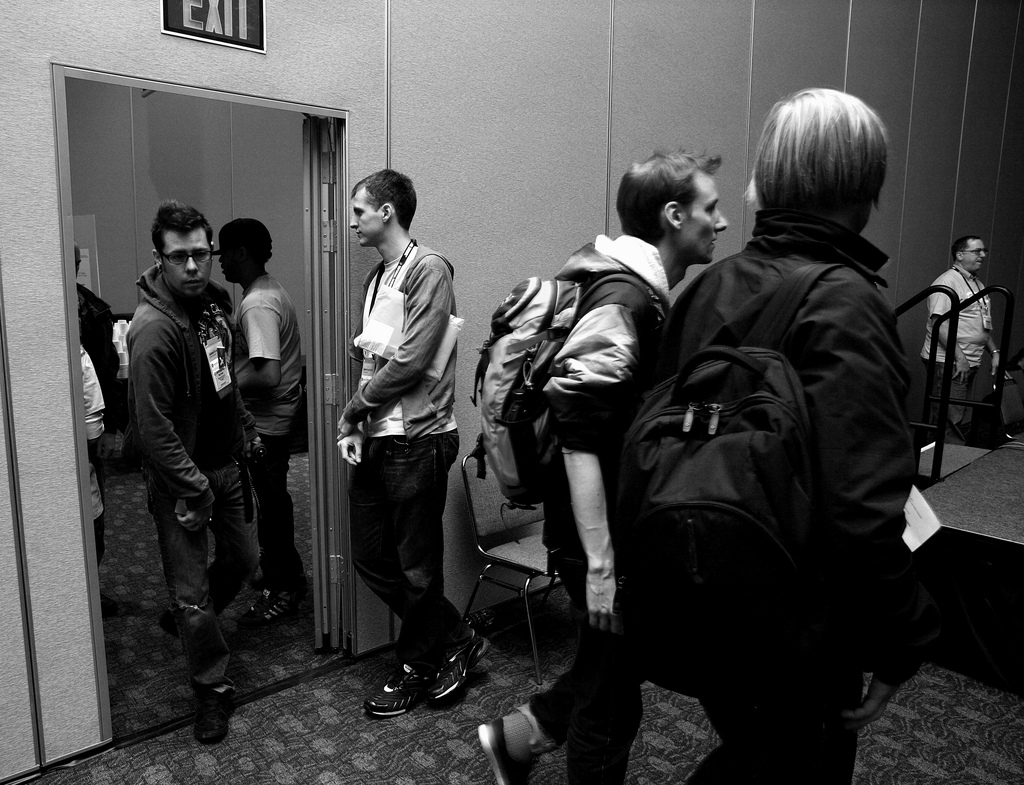 Andreas and Mattias on the way to the coffee break – Photo from Official GDC under Creative Commons

Mattias and me went to GDC last week. It was an intense week with a crazy amount of things going on every day. We met old and new friends. We got very competitive and physical with Copenhagen Game Collective's B.U.T.T.O.N.. Steph Thirion showed his new game Faraway at the Gamma IV party. Grapefrukt's awesome one-button RPG Glorg almost made it into the Gamma selection. Krystian Majewski's game Trauma was nominated at the IGF in three categories, one of them for Excellence in Audio due to our very own sound wiz Martin. Cactus won the Nuovo Award with Tuning and gave a memorable speech around minute 31. Chris Hecker told you to finish your game and was worried about scandinavian kids drinking too much. Ryan from the CO-OP show demanded equal media coverage for all games in his excellent rant. Eskil Steenberg explained why procedural is not randomness. Jonathan Blow did a tech talk about the implementation of the rewind feature in Braid. Semi Secret software announced Flixel for iPhone in their Canabalt postmortem. Superbrother's Sword & Sworcery looked amazing. Moo business cards with different motifs were the new thing.

Thanks everyone for a great week in San Francisco!

Do you have a question or comment? Get in touch on Twitter.