IndieCade Awards and Sense of Wonder
The recent weeks have been extremely hectic for us. In september Spirits was presented at the Sense of Wonder Night Event at the Tokyo Game Show, and last week we returned from IndieCade in LA where Spirits won the award for "Best Aesthetics"!
We had a great time in Tokyo and it was exciting to meet both local developers like the Nigoro team and some of the international crowd that was there, such as Evan Balster (infinite blank), Tyrone Rodriguez (Nicalis), Lea Schönfelder and Gerard Delmas (ulitsa-dimitrova), and Adam McLard (Origo Games).
We showed Spirits in the SOWN booth at the Tokyo Game Show - it was the first time the game was shown in public and we were quite nervous. But people enjoyed the game, and we received tons of feedback that help us improve the play experience even more!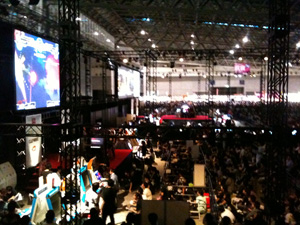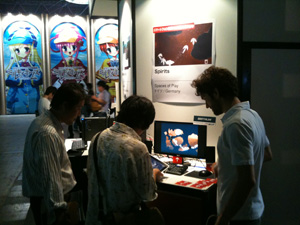 At IndieCade we got the opportunity to meet with some great indie game developers such as The Copenhagen Game Collective (B.U.T.T.O.N), Eddy Boxerman & Andrew Nealen (Osmos), Terry Cavanagh (VVVVVV), Gaijin Games (BIT.TRIP.RUNNER), Steph Thirion (Faraway), Ted Martens, Guy Lima, Jr. (Continuity), Paolo Pedercini (Molleindustria), and many more!
Robin Hunicke from thatgamecompany invited us to play-test their work-in-progress game Journey. The stunning visuals and mystical gameplay made a deep impression on us and kept us talking for days afterwards.
The absolute high point of IndieCade was of course the awards ceremony were Spirits won the award for "Best Aesthetics". We were extremely honored by this considering the tough competition from titles such as Limbo, BIT.TRIP.RUNNER, Sixteen Tons and A Slow Year.
Overall IndieCade was an incredible festival, and we will be sure to go back there next year!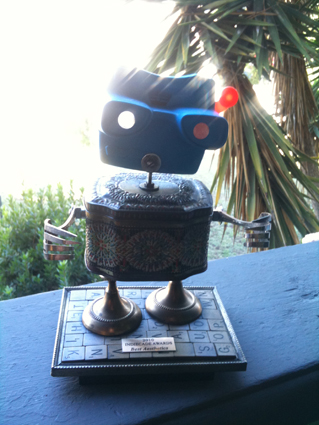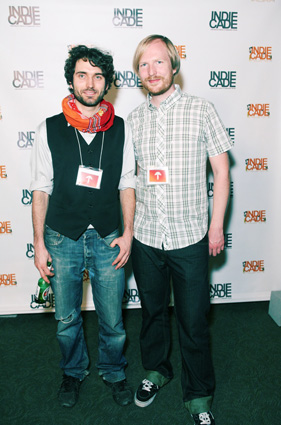 On the left, our awesome award. On the right Marek and Mattias in a photo by Mimi Haddon.

Do you have a question or comment? Get in touch on Twitter.