The Perfect Strategy: Interview with Mads Johansen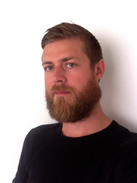 Mads, please introduce yourself. Hometown, hobbies, favorite beverage, Spirits world rank?

I'm a danish Software Engineer and I currently reside in Copenhagen, where I'm doing a Master of Science in Games. I love playing games of all sorts, and I especially love playing challenging games. My favorite beverage I would have to say is water, I like my H2O just as much as the next Waterboy. My current world rank in Spirits is 3rd with my iPhone 4. I was rank one for a long time, but after the new iPad turned up, a rival has shown up, unfortunately I haven't had the time to fight back yet. On the desktop version I'm ranked 13th with my speed run (2 hours and 30 minutes) from the launch day of Spirits for Mac.

You're currently doing a Master of Science in Games at the IT University of Copenhagen. What's it like there for you?

It's very busy. I work part time as a Software Engineer, while studying and doing hobby projects on the side. But it's a great environment for being creative and I get to do some interesting stuff with my programming skills, so I like it a lot.

When we ran into you at Nordic Game Jam you showed us some scores in Spirits that we didn't knew were possible. What's the best strategy to rank high in Spirits?

To rank high in Spirits you've gotta be persistent, very systematical and you've got to be able to see where you can optimize a solution.

We asked you to design a couple of new levels for Spirits. Without giving away any spoilers, what was your approach when designing them?

I wanted to make levels where there was a lot of room for different solutions, where the player could find many solutions, but had to spend some time to figure out the best one. I was also just thrilled to get to play around with the level editor and try out different things I had in mind when I'd played Spirits.

You knew Spirits very well from the perspective of a long-time player. How did your perspective change when you started to design levels for the game?

I had to put some of my player background behind me, because in the beginning I was very focused on how to solve the levels I made, and I thought it would be fun to have the sense that there was a lot of room for optimization, once you'd played through a level once. But I shifted a bit away from that later on to focus more on the puzzle side instead of the optimization/slack side. Getting the feel of a level just right is actually not that easy, especially when my feel was very focused on the perfectly optimized solution. So I had to try and think about what the player naturally would do in a situation and then I'd try to make that more puzzling.

On a scale from 1 to 10, how hard is it to get the perfect solution for the new levels?

In relation to the other levels in the game, I'd probably say around 8–9. But in relation to the World Rank #1 solutions of some of the levels in the game, these are probably only around 6–7.

You are the co-creator of LAZA KNITEZ!!, a local-multiplayer top-down arcade-game that won the Indie Sensation award at Nordic Game. What does the game play like, how did you come up with it and what have you planned for it in the future?

The game is like a crossover between Joust or Asteroids from the early 80's and Unreal Tournament / Quake. It is really fast paced jousting and shooting, combined with powerups and deathmatch gameplay, and all of that on one screen. The game has an arcade feel, and it really shines on a cocktail style cabinet, where players are moving around more freely and the atmosphere is more like the one you'd find around a fussball table. The air becomes electric and people are having a lot of fun.

The game was created as a student project in the course Game Design at the IT-University of Copenhagen, and we wanted to make a 4 player game that we could all have fun with (we were four people in the group). For now the game is free to play online on LAZAKNITEZ.com. We're talking about remaking the game as a non-flash game, and distributing it somehow, to let more players play it with their friends.

Where does your nickname and Twitter handle @pyjamads come from?

I wanted to have a funny handle that could be pronounced by anyone in the world, and still be personal and unique. So I just found a word where part of it sounds like my name "mads" pronounced "ma's", that word was pajamas/pyjamas (English/Danish), then I combined the two and got pyjamads.

PC or Mac guy?

PC guy, even-though I like the idea of the new MacBook Pro with that gigantic resolution.

What game influenced you the most in your decision to become a game designer?

I love playing games and having fun, so naturally when I found an excuse to begin making games, I just went for it. But any single game, that's a hard one, I mean over the years, the game I've played the most ever is Quake 3, and I loved the competitive elements in that game so much, that I really want to make games with those elements.

What's your favorite spot in Copenhagen?

Twitter.