Spirits Coming To Mac App Store February 15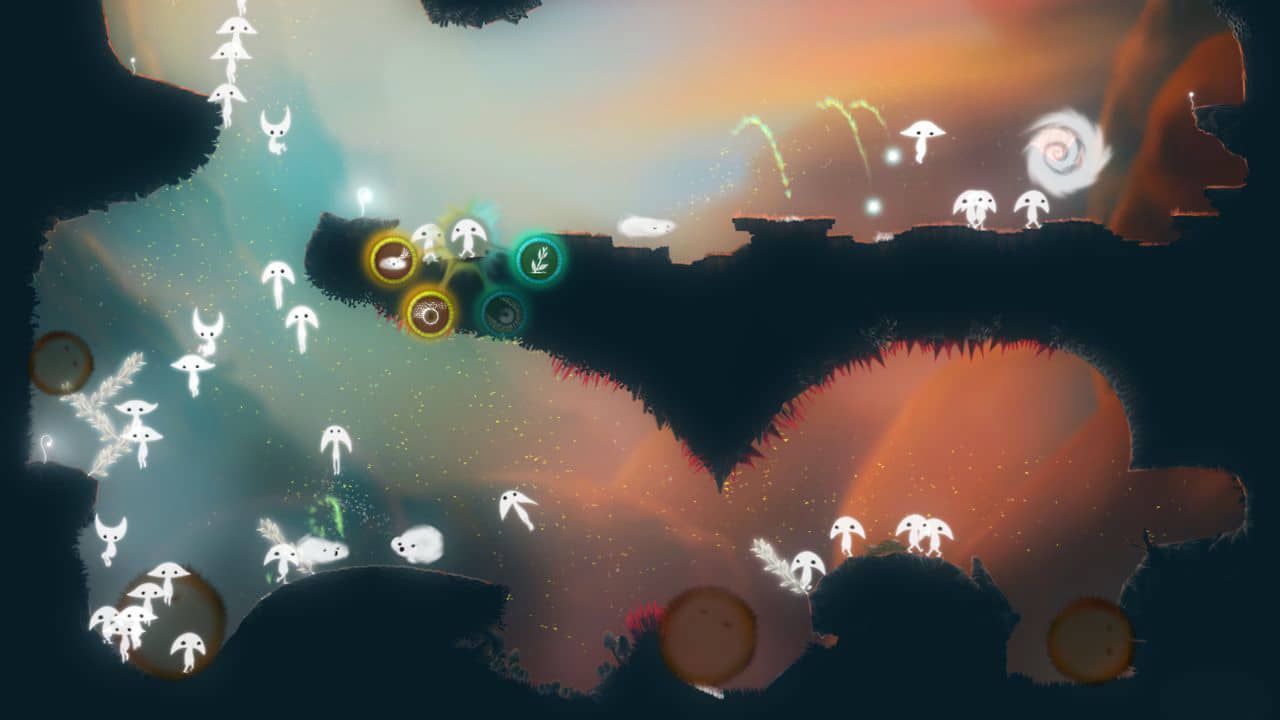 Lately it has been pretty quiet on this blog. We have been busy getting Spirits ready for the Mac. Being Mac users for years, our aim was to simply do the best port we could. We completely redrew all graphics by hand, so that they adapt to any resolution up to 2560x1440 pixels. Believe us, it will look razor-sharp on whatever Mac you might have. (You won't even have to go the settings screen.) Add multi-touch trackpad support and native fullscreen in Lion, details you'd normally find in Mac productivity apps. Heck, Spirits is probably the only game that lets you use Mission Control while running.

We think all Mac games should be like that – not second-class ports released years after the PC version.

We've also taking your feedback into account and added a fast-forward feature that you can use whenever you want. (We're looking forward to your speedruns.) And, there is a new feature that let's you share your level solutions on Twitter.

So, that's Spirits on the Mac. It's coming to the Mac App Store on February 15 at an introductory price of USD 7.99 (5.99 €) for the first two weeks. The regular price will be USD 9.99 (7.99 €).

Do you have a question or comment? Get in touch on Twitter.